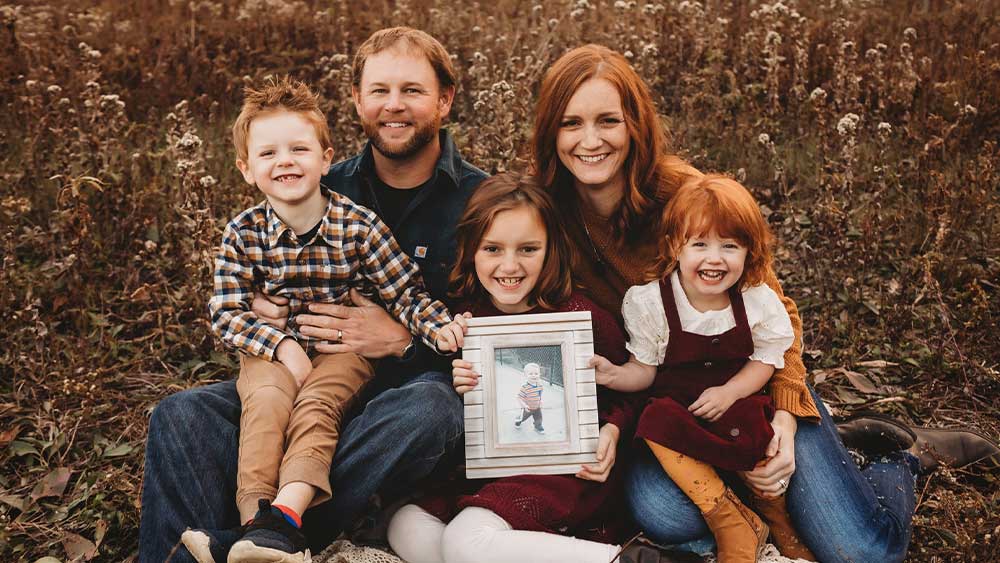 25 Apr

Healing through Journaling: A Mother's Journey of Rediscovery after Loss

Danielle Duffey, an Ambassador for the SUDC Foundation, has made significant contributions to the community. She recently co-hosted a well-attended Family Gathering in Minnesota and facilitated the SUDC Foundation's book club discussions. Despite the heartbreaking loss of her son, Blake, in 2016, Danielle has channeled her grief into journaling, finding inspiration and solace along the way. Her personal experience and valuable insights on the power of journaling serve as a beacon of hope for others who are also coping with loss. 

This blog presents an opportunity for readers to glean insights from Danielle's journey and discover how journaling can aid them in processing their emotions.

*****

My name is Danielle Duffey, and my son Blake Andrew Duffey was taken unexpectedly at the tender age of 17 months old on September 3, 2016. Blake was a bright, energetic, and loving spirit who brought joy to everyone around him with his infectious smile and playful spirit. He loved nothing more than spending time outdoors, playing with his older sister Emily, and going on family camping trips. His hugs were legendary, and his absence is felt deeply every day.

For three long years, I suffered in silence until I discovered the healing power of journaling. Through my gratitude journal, I learned how to support myself in the midst of my grief and started on a transformative healing journey that has helped me rediscover who I am post-grief. Writing down my raw emotions without fear of judgment or criticism has freed me to feel whatever I need to feel and has given me the clarity and strength to move forward.

Research has consistently shown that journaling can be an effective tool for coping with grief. Specifically, it has been found to help individuals process their emotions and come to terms with their loss. Certain studies have found that expressive writing can lead to a reduction in symptoms of depression and anxiety in bereaved individuals as well as journaling can help individuals to find meaning in their loss and improve their overall sense of well-being. Journaling can also provide a sense of control in a situation where individuals may feel powerless.

For me, the benefits of journaling are numerous. It provides a safe and honest space to nurture your own needs, find clarity, and feel seen, heard, and honored in your journey through life. Since 2019, I've made it a daily practice to journal, and it has been a therapeutic and life-changing experience.

As a living testimony to the power of journaling, I encourage anyone going through grief to try this healing practice. I'm walking alongside you in your journey and hope you can find peace for the past, be present in the present pain, and feel a sense of hope for the future.