07 Apr

Monitors and SUDC Siblings: A 2020 Update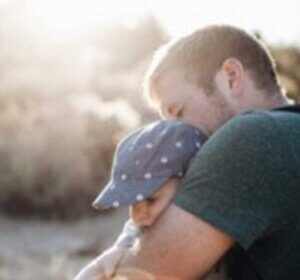 When a child dies suddenly and unexpectedly, parents will understandably experience fear that their surviving children and subsequent children may also die. Given that the majority of SUDC children reportedly die during an apparent sleep period, sleep can be a fearful time for parents. Parents often report the fear of walking into a quiet room or relay waking their sleeping child multiple times a night to ensure that they are breathing. Even for families who have not experienced the loss of an infant or child, these are commonly expressed fears.
Families affected may choose to use a monitoring system in the hopes that it will help alleviate their anxiety. To date, there have been no studies to demonstrate if these monitoring devices actually increase or decrease anxiety levels in parents affected by sudden childhood death. However, it has been speculated that some bereaved families may experience emotional benefit in using a monitoring device, while others will find they provide no benefit or result in an increase in anxiety.
Unlike a generation ago, when monitors were limited to medical grade options available only with a physician's prescription, parents today have a growing number of commercially available options. The SUDC Foundation receives many questions on this topic from our families who continue to grow their family – even after a devastating loss like SUDC. This article reviews the scientific information available in regards to SUDC and monitors as well as offering mental health considerations for those considering a monitoring device. 
We find it reassuring to remember that in the Journal of the American Medical Association Open Network 2019 article, "Potential Role of Febrile Seizures and Other Risk Factors Associated with Sudden Deaths in Children," there were no sibling deaths in the cases studied, which included over 3,100 sibling life years. We also recognize that finding comfort in statistics after a rare event like SUDC can be difficult. Here are some facts to consider:
SUDC is currently unpredictable and unpreventable. 
At this time, we know of no evidence that using a monitor will prevent an SUDC death.
There have also been no studies investigating monitors and their use on SUDC siblings. In contrast, there have been some studies looking at monitors and sudden deaths in infancy. According to the American Academy of Pediatrics Policy 2004: "Apnea, Sudden Infant Death Syndrome, and Home Monitoring," "Epidemiologic studies have failed to document any impact of home cardiorespiratory monitoring for apnea and/or bradycardia on the incidence of SIDS. There is no evidence that the presence of apnea and/or bradycardia identifies a group at increased risk of SIDS, that home cardiorespiratory monitoring can provide warning in time for intervention to prevent sudden death, or that intervention would be successful in preventing unexpected death." 
Grief is unique. Supporting one's unique mental health journey and coping needs after SUDC is vital.
Despite the lack of scientific evidence in preventing SUDC through the use of any monitor, if families feel that anxiety over the health of their surviving child is affecting their quality of life, it may be beneficial to consider using a monitor for management of this anxiety. This should be done with the full understanding of the potential benefits and limitations. While a monitor may alert parents to early changes of a life threatening event, we have no evidence that early intervention would change the result in SUDC. While most SUDC is related to sleep periods, some SUDC deaths are witnessed with immediate interventions and the outcome could not be averted.
For those who decide to use a monitor, some considerations:
Parents should be mindful of false reassurance from normal readings on their monitors. Even if a child's vital signs (heart rate and oxygen saturation) are normal, if they are breathing fast or if it looks like it is hard work for them to breathe, the child's doctor should be contacted immediately.
Be aware of false alarms. Even with hospital grade monitors, there can be false alarms which may increase anxiety for parents. 
The U.S. Food and Drug Administration has not cleared or approved any baby product to prevent or reduce the risk of SIDS or sleep related infant deaths.
There have been reports of infant and SUDC deaths while on monitors.
Following the American Academy of Pediatrics' guidelines for safe sleep is the best way to prevent sleep related deaths in infancy. Parents should not ignore these recommendations because of reassurance that their infant is on a monitoring device.       
A note for bereaved families:
As with any decision about your child's health, it is best to consult with your child's doctor, with an open discussion of your fears and expectations around parenting, including the use of a monitor. For some families, using a monitor may increase their anxiety and for others, it may decrease their anxiety. Like most aspects of the bereavement process, there is no one right path.  In order to make the decision that is best for your family, it is helpful to review the existing evidence and make a well-informed decision in consultation with your child's doctor.
A note for pediatric providers:
Generally pediatric training cautions against the recommendation for monitors, due to concerns for increased anxiety for parents, including the concern that they will fixate on the numbers. However, it is important to remember that for SUDC families, their healthy child died suddenly and unexpectedly and the medical community can provide no explanation for these deaths. Consequently, the fear they may have for their surviving and subsequent children can be debilitating. If a monitor has the potential to decrease this anxiety, it may be a worthwhile discussion, provided there is a clear understanding of the limitations of monitoring devices and the understanding that there is no evidence that they will prevent deaths.
The SUDC Foundation neither endorses nor recommends any particular monitor.
Erin Bowen, M.D.
General Pediatrician
Vice President, SUDC Foundation
Thomas G. Keens, M.D.
Professor of Pediatrics, Physiology and Biophysics
Keck School of Medicine of the University of Southern California
Division of Pediatric Pulmonology and Sleep Medicine
Children's Hospital Los Angeles
and proudly SUDC Scientific Advisory Board Member
References:
https://jamanetwork.com/journals/jamanetworkopen/fullarticle/2731680
AAP Policy: https://pediatrics.aappublications.org/content/111/4/914
AAP Guidelines for Safe Sleep: https://pediatrics.aappublications.org/content/138/5/e20162938