05 Oct

Reflections on SUDC Family Day 2020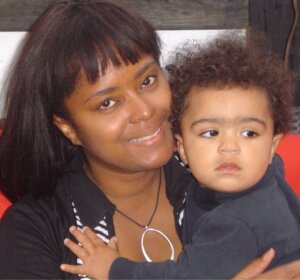 Dear Alexander,
I can't believe it's been nearly 12 years since I've held you in my arms and last saw your smile! My heart aches for you every day. I mourn the loss of all we never got to do together and I'm sad you and your brother, Daniel, never had the chance to meet. We talk about you often. I think the two of would have been fast and best friends.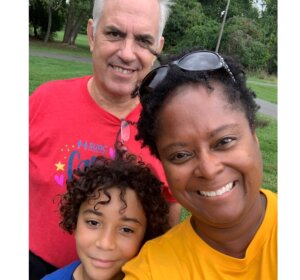 Today, we attended the first ever SUDC Family Day. Because of the current global pandemic, the SUDC Foundation wasn't able to host its annual in-person retreat and created its inaugural worldwide virtual event instead. It was so nice to connect with other families who share a similar experience to ours. I want to share some reflections from the day with you.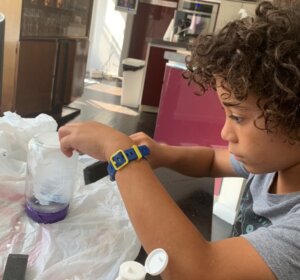 Prior to the start of Family Day, registered attendees were sent a welcome kit which included a memorial craft project. Our family was able to sponsor this craft through the memorial fund we have set up in your name. You're still making an impact even if you're not here to see it. At one point during the morning, families shared their memorial jars. People were so creative and added elements to their jars that were significant about their SUDC child. Seeing their creativity inspired Daniel and I to want to go back and add more to the jar we made for you.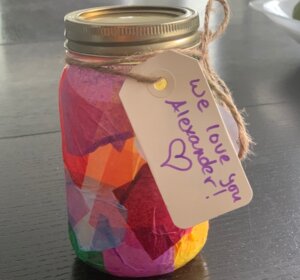 One of my best experiences from Family Day was being part of the parent panel. As one of the families who lost a child during the December holidays and also being many years out from our loss, your dad and I were asked to participate as panelists on the panel about "Coping with the Holidays." Over the years, friends have been understanding of how we handle the holidays, which in the early days meant hibernating from the world. They support our transition to our newer tradition of hosting Cookies with Santa, where we invite friends and their families over to our house to decorate cookies and have a visit from Santa, in honor of us decorating cookies with you on your last night with us. It has been a long, slow road. Holidays will never be the same for us but it was good to be able to share with other families that it does get easier to manage. It's even ok to have guilt-free joy in the midst of the sadness.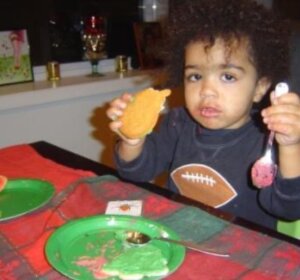 When I wasn't speaking or listening to the other panelists, I was trying to respond to some of the comments the audience was making in the virtual chat box. I loved hearing about how others deal with these major life events and could have continued on this topic for much longer. All the parents seemed to appreciate the opportunity to share with others who "get it" what has and hasn't worked for them through the years. I look forward to continuing this conversation with fellow SUDC families through our online and virtual support groups.
We wrapped up the day by meeting another local SUDC family at a nearby park. This would be our first time meeting this family in person and I didn't know how things would go. Even with those who know me best, I tend to keep a lot to myself and have trouble opening up. I enjoyed being able to share thoughts about the day and what parts we each liked best.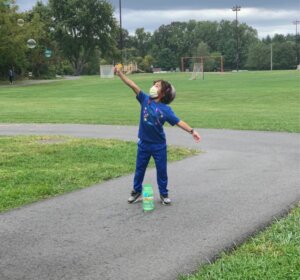 Though Daniel is a few years older, he had a great time playing with the son of the other family. I was happy to see the two of them get along so well but it was yet another sad reminder of you not being here to be Daniel's big brother.
As I sat at the end of the night, thinking about the day, I found this quote and it felt right.
"Grief is like the ocean, it comes in waves, ebbing and flowing. Sometimes the water is calm, and sometimes it is overwhelming. All we can do is learn to swim." – Vicki Harrison
I'm still trying to learn to swim…
This piece was lovingly written by Michelle Emerson who lost her son Alexander in 2008.