29 Oct

Reflections on the 2019 SUDC Foundation Family Retreat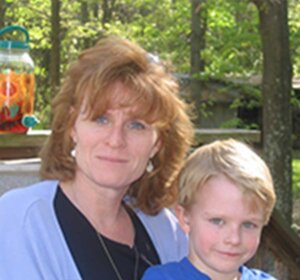 In this edition of SUDC Insights we share insights into the 2019 SUDC Foundation Family Retreat held in Phoenix, AZ October 11-13. This piece is written by Kathleen Doyle, who lost her son, Thomas, to SUDC in 2007.
I came to this year's retreat with what I thought was an easy goal in mind – to finally meet all the amazing parents I had been in contact with over the years – most of them online. I had met a few parents in different arenas over the years – some informal get-togethers locally in the Maryland/DC/Virginia area, at a clinical research symposium and on Capitol Hill for legislative meetings. For a long time, I thought that just getting through some of the bigger landmarks of life would be all I needed my "tribe" for, but it has been so much more. While the big milestones that we as a culture cherish were difficult and emotional, it has been the smaller, ordinary aspects of everyday life that are particularly challenging. Feeling such gratitude for all of the support and advice I had received over the years; I was really looking forward to finally meeting the people behind the virtual wisdom.
Boy, was I wrong! I hadn't planned on having the 12-year-old wall I had built around my heart and emotions pierced by this coalition. It was a very carefully crafted wall – one that I allowed to ebb and flow as necessary, and it let me function in everyday life. That wall lasted all of one day after meeting other parents in Phoenix. It really took me by surprise and brought me back to those early days after losing Thomas and feeling like I lost control over everything in my life. It was overwhelming and a little scary. I had spent more than a decade learning how to keep those emotions in check. And in one fell swoop that wall came tumbling down. 
But I soon came to realize, and deeply appreciate, that that was exactly what the retreat was meant to do – give us safe space to let go, explore those deep and complex feelings and share them with others who need and want that exchange. And given that the families are in all different stages of loss, and with children of different ages, our diversity is our greatest challenge and strength. We all have something to offer each other, an insight to share.
That was evidenced by my experience on the parent panel. As part of the programming for the weekend, I was asked to participate in a discussion entitled "Grief and Resilience." I, as well as other parents who are six or more years removed from their losses, was asked to give insights into my grief journey. Not only was it more emotional than I had anticipated, but I heard some perspectives from other parents I hadn't considered. It was so illuminating to hear others' coping techniques and all the things that come with this catastrophic loss. It was truly an invaluable experience.
I am humbled by the courage of parents who were early in the grief process who found the strength to attend. I remember those early dark days, feeling the anguish and despair. While being with other parents who have walked that lonely path can bring much-needed comfort, the first few weeks and months after child loss are a fog. Having enough presence of mind to organize a trip anywhere would have been beyond my ability. And a trip to an SUDC retreat? That would have made it REAL. My mind wasn't ready then. So I have deep admiration for the parents who were able to accept and process their grief journey in a way that allowed them to come. They taught me a lot about courage and stamina.
My most grateful moment came when we were decorating picture frames as part of a special activity for SUDC moms. Again, I was surprised that the simple act of working on a project with the other moms would evoke so much conversation about our children, in the present tense. For one, short moment, we were all our children's moms again – such an unexpected, yet coveted exchange. Experiencing it was truly a gift.
My husband and I have had many years and experiences under our belts now and the path is more predictable. But I learned that no matter how far out from the loss of your child you are, there is something down the road you haven't experienced, and you will be so grateful for those who show you what it looks like. What is year 13 going to be like? What will my now-grown children take with them into adulthood, marriage and parenthood? I am so humbled by the truth that this journey we are on never really ends. The desire for someone to show us the way, no matter the number of years away from our children we are, is always there. And for that, I am so grateful to the SUDC family I got to meet in person this October weekend in Phoenix.
This retreat has given me much to contemplate and to recalibrate my ideas on bereavement and resilience. We are always learning, always teaching and always one step away from the untethered emotions of missing our children. And that is a good thing.
Kathleen Doyle, Guest Blogger