02 Mar

Shining on for Scarlett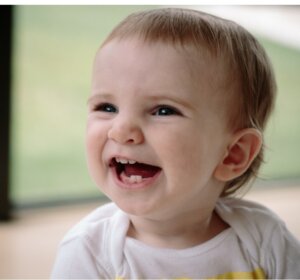 On December 31st, President Donald Trump signed Scarlett's Sunshine on Unexpected Death Act (S. 1130, H.R. 2271) into law, marking a legislative victory spanning more than three years and two congressional sessions. This legislation strengthens efforts to better understand Sudden Unexpected Infant Death (SUID) and SUDC, facilitate data collection and analysis to improve prevention efforts, and support children and families. It supplies grants to help states and municipalities improve data collection and death scene investigations related to unexpected infant and child deaths, promote safe sleep practices and ensure death reviews are completed for 100 percent of infant and child fatalities. Currently, there are no nationwide standards in the United States for investigating and collecting data following an infant or child death. This makes it often impossible to determine the causes of these deaths, and what strategies the country can implement to prevent these tragedies.
Scarlett's Sunshine Act is bipartisan, bicameral federal legislation in the U.S. that was introduced by U.S. Senators Bob Casey (D-PA), Johnny Isakson (R-GA), Sherrod Brown (D-OH), Doug Jones (D-AL) in the U.S. Senate and Representatives Gwen Moore (WI-04), Tom Cole (OK-04) and Jaime Herrera Beutler (WA-03) in the U.S. House of Representatives.
I am extremely proud and thankful to say that I am Scarlett's mother. Scarlett was a happy, healthy, thriving little girl until January 8th, 2017 when she passed away in her sleep when she was just 16 months old. We still do not know why. Scarlett's Sunshine Act was named after her at the request of Senator Casey, for whom I used to work. The bill was given its name after Scarlett's favorite song, "You are my Sunshine." Since losing her, we have referred to our efforts to honor her and raise awareness of SUDC as spreading her "sunshine" in her memory.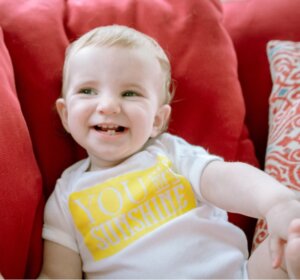 The passing of this legislation is the result of countless hours of work, dedication and passion of countless advocates, congressional representatives, congressional staff members, families who lost loved ones and their friends and supporters from all over the country. We know everyone who fought so hard for the legislation did for their own reasons – whether it be their own passion or connection to the cause or in memory of their own loved one who was tragically lost. But on behalf of Scarlett, and on behalf of our family, we are incredibly thankful for their efforts.
We are extremely proud of the legislation because we believe it has the potential to help families for generations to come and help to lay the groundwork to solve the medical mystery that takes the lives of thousands of infants and children every year in the U.S. We are also incredibly thankful the legislation will allow Scarlett's name and memory to live on in history. Having worked on Capitol Hill and having a degree in Political Science, I am just enough of a political nerd to think it is really amazing that my daughter's name will live on in congressional record and American history.
But even more than the merits of the bill itself, as well as my own status of history nerd, we are thankful this legislation brings awareness to SUDC. This is the first time a piece of federal legislation has ever been named after a child lost to Sudden Unexplained Death in Childhood in the U.S., and that has the power to create echoes of awareness far behind the policy it is attached to.
We were so honored when Senator Casey offered this legislation, and even more honored when he asked if it could carry Scarlett's name. But making that decision was not an easy one for our family. It put our sweet, beautiful baby girl into a tumultuous and divisive political environment. It exposed our family to the cruelty people can resort to when they are able to hide behind their computer screens and in the comments section on the internet. It put us in a position to be interviewed by the media, which made us so nervous. Thankfully the reporters we worked with were kind and compassionate. And it resulted in me being invited to testify on the legislation in front of the subcommittee in the House of Representatives considering it, which happened to be on the third anniversary of Scarlett's death. The committee members were warm and welcoming, but sitting at that table in front of them was intimidating, and seemed almost impossible on a day as difficult as an anniversary.
But we feel strongly the benefits far outweigh any of the challenges we faced in the process because it gave us so many opportunities to share Scarlett's story. I think every parent loves to talk about their kids, and that definitely does not change when one of them dies. And we hope the awareness it brings will be able to help other families who have or will someday, unfortunately, suffer this terrible tragedy. And that awareness has the potential to be lifesaving.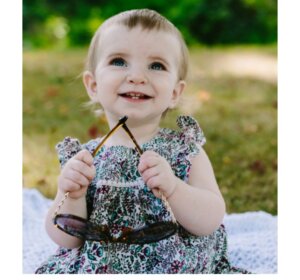 Awareness means families know they are not alone. After losing Scarlett, we thought we were the only people in the history of the world who were unlucky enough to have this happen to them. But by learning of the existence of SUDC, we were able to find the SUDC Foundation and a community of support among other SUDC families – families we can reach out to, day or night, to cry, to vent and have real examples of people who are living this journey and able to survive it. Sadly, we know it is only a matter of time until someone is thrust into our position and we want them to know that there is a community there for them when they are.
Awareness means families can find research opportunities. Being connected with the SUDC Foundation helped us find out about the SUDC Registry and Research Collaborative. It offered us the opportunity to have extensive testing done on Scarlett and our family, and a thorough review of her medical records by independent volunteer forensic pathologists. It gives us peace of mind that we are doing everything we can to find out what happened to Scarlett. And even though we still don't understand why she died, research has given answers to many families which has helped arm some with information to help them protect family members.
Awareness means families can find resources to help care for their families after this tragedy. Scarlett was under regular care of health professionals when she passed, and none of them had ever had this happen to one of their patients, nor had any of them heard of SUDC. We found the same is true with the medical professionals who care for our second daughter. But awareness of SUDC and being connected to the SUDC Foundation has offered us resources to provide our doctors information to help care for both our physical and emotional needs after the trauma of losing Scarlett.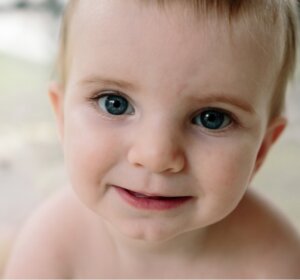 And awareness gives us all something to fight for. "A mother instinctively protects her child. A grieving mother instinctively protects her child's memory," author unknown. We can no longer care for Scarlett's body the way we want to, but we can care for her memory. Instead of taking Scarlett to the park, we leave books on the park bench for kids to pick up and enjoy in her memory. Instead of bragging about how she is doing in kindergarten, we share her story to affect policy change. Instead of taking her to the doctor for a checkup, we tell the world about what happened to her in the hopes it will someday save another family from experiencing the same.
March is SUDC Awareness Month, a month in which families, friends, advocates and all supporters touched by SUDC work together to help spread the word of this tragedy far and wide. The SUDC Foundation is once again leading an effort for every state in the U.S. to declare March as SUDC Awareness Month through statewide proclamations. These proclamations, as well as Scarlett's Sunshine Act, are great strides forward for the cause. It is our hope that someone may hear of these advocacy efforts, and that it will prepare them to help someone in the future when they need it most.
"Raising awareness" is a phrase that is used so often that sometimes it can lose its meaning. But in the case of SUDC, it is absolutely critical if we are ever going to see a world without it. And until that world exists, we will keep Scarlett's sunshine shining.
– Stephanie Zarecky