21 Apr

Staff Spotlight: Amanda Brindle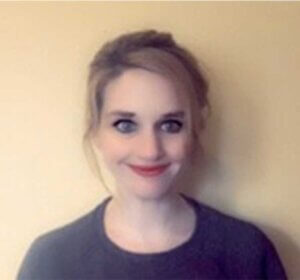 In this edition of SUDC Insights, we would like to introduce you to one member of our amazing staff, Amanda Brindle, the SUDC Foundation's Family Services Coordinator. She is based out of the Foundation's office in New Jersey. 
We are thankful for Amanda's experience to support the needs of our families all the time, but especially in these uncertain times. Through Amanda's expertise and leadership, the SUDC Foundation has been able to offer comprehensive and tailored support including virtual social hours, book clubs and tips for coping with the current global pandemic.
What do you do for the Foundation?
I work to make sure that families are receiving support services that meet their personal needs; that means I work in concert with every other department to ascertain everyone is on the same page during times of uncertainty. I personally assist some of our families in navigating their local mental health systems to find services such as local support groups, individual counselors, or psychiatrists(etc.).  Additionally, I moderate our online support services to make sure everyone can access support and me all the time.
What is your professional background?
I have a Bachelor of Arts in Social Work from Rutgers University and Master of Science in Social Work for Columbia University with a concentration on Policy in Contemporary Social Issues. I worked and volunteered as an EMT in high school and as a young adult. I also worked in hospitality for a short time, almost pursuing a degree in hospitality management and then human resource management, finally going back to my original passion which was social work where my diverse background has helped me work on some very interesting multidisciplinary projects which ultimately led me to the SUDC Foundation.  
Tell us about life outside of work! 
I live at home with my daughter Brianna and our lovely hound Lola. I'm very big on weekend getaways when I can. Whether it be a day trip to a museum or a weekend in D.C. I love to seek adventure when I can. On weekends when we stay in, I enjoy baking and big breakfasts. 
What do you like best about working for the Foundation?
I can honestly say there is never a day I feel unfulfilled by some area of what I'm doing. Whether it be in my direct work with an individual or family, or by watching our community interact I see the brightest of lights come from the darkest of places at times and it brings me such hope for each family I talk to next, and frankly, myself, and the world in its entirety.  
What is your favorite book?
1984.
What is a fun fact or something people might be surprised to learn about you?
My best friend and I were uncredited extras in Texas Chainsaw Massacre 3D.