18 Aug

Staff Spotlight: Eileen Painter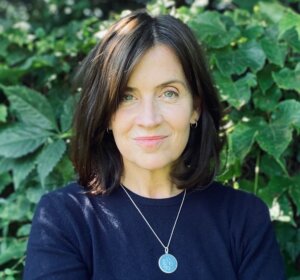 In this edition of The Microscope, we are delighted to introduce you to the newest member of our staff, Eileen Painter, the SUDC Foundation's new Assistant Executive Director. She is based out of the Foundation's office in New Jersey.  
What do you do for the Foundation?
The Assistant Executive Director at the SUDC Foundation is responsible for managing the administration, programs and strategic plan of the organization under the direction of the Executive Director and approved by the SUDC Board. Other key duties include fundraising, marketing, communications, advocacy and awareness to promote the mission and vision of the organization. SUDC families should feel comfortable reaching out to me with their questions and concerns. I will do my best to answer them or direct them to the correct SUDC staff member. 
What is your professional background?
I have a Master of Science degree in maternal and child nursing and a specialty in pediatric critical care, trauma and disaster health services. As my parental responsibilities grew, I was unable to continue my role in critical care nursing and I found my way into nonprofit management and program development. I have worked for many different nonprofit organizations each with a different mission. However, providing support to individuals and families has always been the focal point of my professional career. 
Tell us about life outside of work! 
I was born and raised in Pittsburgh, Pennsylvania. I have lived in six different states including Arizona and Ohio. Our family returned to New Jersey in 2004 and settled in Montclair. I live with my husband, Bill. We have been married for over 30 years. We grew up in the same town and attended the same high school. I have four wonderful sons aged, 24, 22, 20 and 17. My greatest joy is watching the four of them talk, tease and play together. We love to stay busy. We enjoy watching sports and attending sporting events where our boys are competing. We are die-hard fans of the Pittsburgh Steelers, Pittsburgh Penguins and Pittsburgh Pirates. I love laughing hard and I hate horror movies. Coffee and chocolate play an essential role in my daily life. 
What do you like best about working for the Foundation?
I have learned so much in my first few weeks at the SUDC Foundation. I have a new and growing appreciation for the advocacy, research and support provided by the organization. I have been inspired by the strength of the families affected by the tragedy of SUDC. I am committed to standing beside Laura Crandall, the SUDC staff, Board members and Ambassadors as we work toward our goal of a world where no more children are lost to SUDC. 
What is your favorite place you have traveled to?
I have been to Europe once and traveled to quite a few locations in the United States, but my favorite destination is Cheat Lake, West Virginia. It is breathtaking. Not only is the beauty of the West Virginia landscape impossible to describe, the people are warm, welcoming and endlessly kind. Visiting Cheat Lake, West Virginia, is like taking a step back in time. It is a tonic for the eyes, heart and soul.
What is a fun fact or something people might be surprised to learn about you?
I used to own and operate my own specialty baking business. I have taught Zumba for years and I can peel any piece of fruit in one continuous strip.