16 Jun

The Brotherhood of Fatherhood – Helping SUDC Dads Connect in Grief and Beyond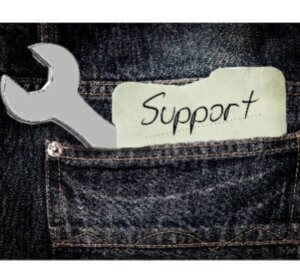 As Family Services Coordinator of the SUDC Foundation, I was surprised to learn from the grieving fathers in the SUDC Foundation community that they often report having difficulties finding grief support tailored to their needs. Many share their belief that most support resources focus more on mothers. "You have something for dads?" couples often ask, surprised when I mention our support opportunities specifically for dads. Recent research published by the American Academy of Pediatrics has confirmed what many of these families were saying – bereavement support for parents after the loss of a child focuses on mothers. Additionally, fathers typically employ different coping strategies than mothers, including avoiding talking about the death, keeping busy with distractions, and returning to work more quickly.
Ever since the SUDC Foundation online support services began, we have offered a safe space for dads to connect through email. This group provides a unique space for dads to connect with one another and create bonds that they may not be able to create in a couples or larger group setting or with their current friend groups. This small email group was a place where fathers could comfortably be the fathers they have always been without being afraid to show their vulnerability.
During our 2019 SUDC Family Retreat, we decided to take that peer connectiveness to an in-person level. Supporter of the Foundation and father of Vivienne, Wade Burgess, stepped up to help plan our first ever in-person dads gathering. Wanting to expand on the connections made during the first retreat, Wade suggested a more personalized way for dads to come together. "Too often it is easy to stay within your shell when standing next to your family or looking after your kids," Wade said. "But I think, within our community especially, people do really want to connect with each other in a more meaningful way." Over a dozen dads joined together for drinks and games to relax, reminisce, and find joy. Wade recalls the evening being full of laughs and smiles, a few occasional tears, and sharing stories about their kids. "It was great to spend quality time with other wonderful people who 'get it'," Wade added. The dads night at the annual family retreat is now a staple event.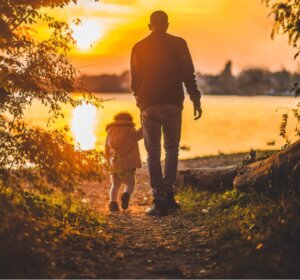 We've since expanded our dads support in other ways as well. We now send a book specific to grief in fatherhood in the package that we send to our newly-registered families. Working together with Kevin Farley at the Grieving Dads Project, we've sent over 100 copies of "Grieving Dads: To the Brink and Back," to fathers across the world.
In Spring 2020, we expanded our online support to include a monthly virtual support meeting just for dads. Since it began, the Virtual Dads Hour has continued to grow and connect dads after the loss of a child. During a recent dad's virtual support meeting, one of the fathers was wearing a U.S. Marines shirt. During introductions, another father said, "I see your shirt, Semper Fi brother," and briefly mentioned his own service time. As we continued around the group, more dads mentioned their service in the military – another Marine, a soldier, a sailor, an airman. These men were not only able to connect as fathers, but also on their identity as service members. They were able to connect on how these experiences of love, loss, and trauma have intersected in their lives in a unique way that many cannot understand.
Our virtual meetings have not only become a place to come together and share grief, but where members leave as friends that they talk to regularly outside of the meetings as well. "Thank you for calling me on my daughters' birthday" or "I appreciate the text the other day" are common things I hear before the start of meetings. And "I sent my email or phone number in the chat," and "You've got six new brothers now," is a typical ending.
The relationships created through our programs for dads continue to grow to meet the needs of our members. We are grateful to the dads who led the way in helping us find ways to expand our services and reach dads grieving alone and in need of support. We are grateful to the 20 of SUDC Dads that serve as SUDC Ambassadors to further awareness and advocate for SUDC.We are committed to continue improving our services to meet the needs of bereaved dads as we continue to connect families around the globe. To learn more about our family services for those who have lost a child to an unexpected or unexplained death, please visit: http://sudc.org/services-for-bereaved-families/
Amanda Brindle, LSW
Family Services Coordinator
Grief and Bereavement in Fathers After the Death of a Child: A Systematic Review Michael J. McNeil, Justin N. Baker, Ian Snyder, Abby R. Rosenberg, Erica C. Kaye Pediatrics Apr 2021, 147 (4) e2020040386; DOI: 10.1542/peds.2020-040386