02 Mar

The History of SUDC Awareness Month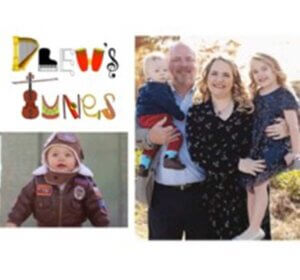 As we approach the five-year anniversary of the very first SUDC Awareness Month, we look back at how it all started.
After their son Drew passed away on March 12, 2014 at the age of 15 months, Devron and Georgia Boswell created the Drew's Tunes Foundation in his memory to celebrate his life. Drew's Tunes (drewstunes.org) supports the mission of the SUDC Foundation as well as children in their community by providing musical instruments and exposing them to local musicians. Georgia recently told us how it all started with her college friend,"Our incredible friend, Christina Grantham approached us in 2015 about making March SUDC Awareness Month in Louisiana in Drew's honor. I was overcome with emotion."
Christina successfully advocated for then-Governor Bobby Jindal of Louisiana to fly the flag in Drew's memory on his birthday and proclaim March 2015 as SUDC Awareness Month in the State of Louisiana for the first time.  
This success inspired Christina and the SUDC Foundation to join forces to improve awareness of this little-known tragedy throughout the country by asking every state to proclaim March as SUDC Awareness Month to educate the public and raise funds for crucial research. Twenty-three U.S. states signed on in 2016 and in 2017, Christina was able to coordinate with bereaved parents to increase that number to 37! "The fact that Christina has continued to lead the charge on the proclamations year after year despite how busy she is is a testament to what a strong motivator love is," Georgia said. "Her efforts began with Drew at the epicenter, but it has evolved. Christina is doing this for ALL of the beautiful children lost too soon. She is my hero and I am so thankful to have her in my life. I know without a doubt SUDC Awareness Month in all 50 states is on the horizon." 
In 2018 with statewide proclamations growing to 43, the Foundation and its community took awareness activities to social media, posting weekly updates with a calendar of events. Almost immediately we began seeing frames on profile photos exclaiming March as SUDC Awareness Month. The community represented SUDC children from around the world, most they'd never met, by wearing shirts and other memorabilia in their honor, performed Random Acts of Kindness, distributed literature on SUDC and shared their personal stories with the world online with #SUDCAwareness.
In 2019, awareness efforts continued and expanded as our Ambassadors educated the medical community about SUDC. Dr. Erin Bowen, pediatrician, Vice President of the SUDC Foundation Board of Directors and SUDC mom leads the project and tells us, "An important part of SUDC Awareness Month is our outreach to medical professionals," Erin said. "When a child dies suddenly and unexpectedly, in addition to tremendous grief, the family is left with questions. Due to lack of awareness, more often than not, the medical community is unable to provide families with adequate support. We know that many of our families find the SUDC Foundation on their own and some may never find it. As we increase medical awareness, our hope is that the medical professionals families encounter will have the tools to provide adequate resources and support and refer these families to the SUDC Foundation. Through our outreach in the past, we were able to share information on SUDC to over 15,000 physicians across 20 states. We were highlighted in the American Academy of Pediatrics blog which reached 55,000 pediatricians. As part of our outreach this year, we are hoping to expand these numbers and will also be sharing information on the recent national consensus guidelines for sudden unexplained deaths in pediatrics. As we increase medical awareness, we also increase the recognition of the need for more research to help us better understand these deaths which ultimately will lead to prevention, bringing us one step closer to our vision of a world without SUDC. As a pediatrician who was unaware of SUDC until it happened to our family, this is a cause that is very important to me."
SUDC Awareness Month 2020 is upon us and we are not slowing down. This year, we introduced our awareness kits to help further efforts in local communities and our social media will be full of awareness activities all month long. We have also launched an online petition urging the National Institutes of Health to support targeted funding for SUDC research. We continue our medical education initiative with more outreach to pediatricians, medical examiners, coroners and other medical professionals, highlighting the first-ever consensus guidelines on unexplained pediatric deaths published earlier this year by the SUDC Foundation.