05 May

Witnessing Grief and Resilience Through a Global Pandemic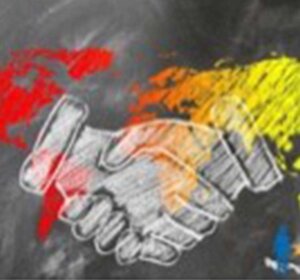 The pandemic caused by the novel coronavirus has changed the lives of people around the world. In as little as two months, the world has seemingly shut down; kids are being home schooled, kitchens double as workplaces and many who do have to leave the home to work do so with trepidation or fear of getting sick.  
Through my position with the SUDC Foundation, I work every day supporting the unique needs of those who have lost children suddenly, unexpectedly, and often without a known cause. As world events have unfolded, I have had the opportunity to reflect on how they have coped. I have observed that for those who have already faced trauma and loss in their lives, the changes around them can feel a little bit different. While all the same events are going on around us, how we are experiencing them and navigating them is not always the same. While no two people ever grieve in the exact same way, here are some of the observations I have made: 
SUDC families are understandably anxious. It is common for families who have experienced the unthinkable to live in fear that the unthinkable may happen again. Families who have lost a child suddenly often report being hyper-vigilant about the health of their surviving family members, and for some that appears to be heightened in the wake of the novel coronavirus. Even though statistics from the World Health Organization currently indicate that far more people recover from COVID-19, the illness caused by the novel coronavirus, than those who die from it, statistics in general often do not provide comfort to SUDC families.1 SUDC is believed to be rare, occurring in about 1 in every 100,000 children. Many families I encounter have already learned that even though an occurrence is believed to be rare, it doesn't mean they will be spared. Their ability to take comfort in statistics has been altered by their experience of the loss of their child. 
The reality of social distancing impacts the newly bereaved with unprecedented challenges in addition to their new raw grief. Some of the essential recommended coping tools are not available to them, such as their ability to hold funerals or other common grief rituals and ceremonies to honor their loved one. Activities that could offer respite from their sadness away from the home they shared with their child are closed, unavailable or cancelled. The physical comfort of a hug or holding one's hand that helps us produce feel-good hormones like oxytocin, dopamine and serotonin is not possible or highly discouraged due to safety concerns.2 Adding in a time of world uncertainty can leave families in a state of further instability making the future an even more difficult place. Some of the families I have worked with may be able to use this time for contemplation, while others feel a sense of being trapped in and around the constant reminders of their loss.  
SUDC families have learned to be resilient. One parent shared this quote in one of our closed online support groups, "There is a calmness and a quiet strength within us grievers at this time. As everyone else panics, we can draw on our own resilience. Having faced the end of our world once before, we know we can get through anything." As the rest of the world grieves, families who have lost a child report it can be triggering to see or hear friends and family focusing on material or a lifestyle loss. A global pandemic can re-traumatize the bereaved by removing access to sources of historical support and causing interruptions in regular self-care and self-soothing routines. I see our community of families drawing on their bank of hard-earned resilience and coping skills. Not only do these mechanisms provide them personal support, but they allow them to serve as a beacon of hope to others that great challenges can be navigated and the light at the end of the tunnel can be found. Our families often display lessons learned by giving generously of themselves, spreading acts of kindness, or offering patience to those in need. It is a testimony to their compassion and feeling of kinship with anyone who is anxious. And this sense of purposeful compassion is a testament to their resilience and the healing power of generosity. 
As the world's response quickly evolves, so have the services we provide to meet the needs of our global community. The SUDC Foundation is always proud to provide a range of services at no cost to our families. As many in-person services are forced to shut their doors, the SUDC Foundation has expanded our services. Here are some of the additional ways we are supporting our families now: 
Biweekly SUDC community virtual social hours (please visit our online calendar to join.) Families come to catch up, share coping skills, vent, swap stories, discuss their experiences in a safe place with others who understand and sometimes even laugh. We offer additional virtual social hours specifically for newly bereaved families, grandparents and SUDC dads.  
We have also capitalized on the talents of our community to offer unique programs. Recently, one of our SUDC parents, Holly Racine, shared her experience as a geologist and led an educational and engaging webinar on volcanoes that was fun for the whole family. Later this month, another SUDC parent will lead a virtual discussion on a book she authored based on her journey as a grieving mother. 
The SUDC Foundation shares resources and tips for coping techniques in our private and personalized online communities and with our online community as a whole.  
We lead a team of Ambassadors who offer daily encouragement to fellow bereaved families.  
The SUDC Foundation is committed to listening and adapting to the needs of our community and will always rise up to meet the challenges of today, no matter the distance between us. Be well and stay safe.  

1. Coronavirus (COVID-19) WHO. (n.d.). Retrieved April 30, 2020, from https://covid19.who.int/
2.  Weir, K. (2020, April 6). Grief and COVID-19: Saying goodbye in the age of physical distancing. Retrieved April 28, 2020, from https://www.apa.org/topics/covid-19/grief-distance