01 Oct

A Million Tiny Losses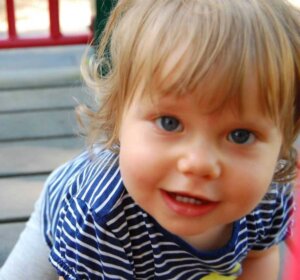 In this edition of SUDC Insights, we share a piece written by SUDC mother, Kendra Sibley, in memory of her daughter Magnolia. It was originally published on her blog, Remembering Magnolia (http://rememberingmagnolia.blogspot.com/).
I hate these dark days. Starting with the first chilled breezes of fall I dread the coming darkness: less light, so many holidays, turning into a new year and the steady plodding approach of Magnolia's death anniversary (one blogger calls it the "crapiversary.") It fills me with dread, the kind that keeps me in bed some mornings, not wanted to face the day and the relentless march of time. Wishing I could just bury myself under the covers and crawl out sometime in February.
I just want to skip it all.
Magnolia's death was a world-inverting, heart-stopping, mind-numbing loss. It has taken all this time to really come to terms with the fact that she is gone and to recover some of my former self. But this catastrophic wrenching of our life wasn't just one enormous event. We found her dead in her crib and that experience became the fulcrum between before and after. The moment of our discovery of her body that morning was the first step on an incline that turns out to be a steep and treacherous mountain built on so many tiny losses that we discover every time we take a step into this strange new life. Living life without Magnolia has taken so much effort.
There were weeks and months of a growing pile of socks, shoes, toys, utensils and clothing that grew on her changing table as we did another load of laundry and folded another tiny shirt that she wouldn't wear again. Unloading the dishwasher added another cup to the pile. Picking up a puzzle piece that fell under the sofa unearthed a spoon and a stray sock. A year later, I opened a bag that had been buried in the closet of our bedroom to find two pairs of size 24 month leggings and a long sleeve shirt bought three days before she died–tags still attached. A new loss discovered.
Confronting her absence over and over and over again. Each item a new loss.
Almost 2 years out from her death I am still facing the losses and treading up the incline.
My iPhone became unresponsive and but I wasn't able to restore it. So I took it to the store and stood silently at the Genius Bar, weeping while my phone was erased, altering the digital record that connected me to my life before. Her face is no longer the 3rd picture in my picture roll. My calendar no longer says "M drop-off" at 8 a.m. on Mondays, Thursdays and Fridays, as it did for a year and a half after she died. I know I could put it back the way it was, but it would be a restoration, not the original and familiar order I was so attached to. Afterwards, I called Sasha and stood outside the Apple store not saying anything, just crying on the phone. Another loss.
Preparing for Azalea's birth we dug up the two boxes of infant clothing, toys and blankets we kept after we decided we wouldn't have any more children–the sentimental items we wanted to pass onto our children when they were having children of their own. We had to move the bins of clothes labeled "M 2 years" and "M 3 years" to get to the infant bins. Years of clothing Magnolia never got to wear. Another loss.
Most of the clothes in the infant bins were clothes that Delphinium and Magnolia wore, but some were made for Magnolia or bought for her and they feel uniquely hers. As the weather changed, I was so grateful to find the beautiful green sweater that my sister-in-law knitted for Magnolia, happy that Azalea would get to wear it and to link them in this way. But the fuzzy brown bear hoodie instantly brought sad, sad tears. Remembering hundreds of pictures of her and so many days at the park when the weather got cold. Another loss.
And now we are pulling out the cups and spoons and socks and sleep sacks and other items that accumulated on the changing table after Magnolia's death. The things she was actively using when she disappeared from our life. They have hidden in the basement for 21 months and now they are back. And still I am buying new cups and spoons and socks and sleep sacks because sometimes it just feels too hard to use the ones that Magnolia touched and drank from and held and wore. They are all losses. Each cup and spoon and sock is a loss.
Immediately after Magnolia's death and for many months people took such good care of our family. Feeding us, checking in on us, sending gifts to Delphinium and cards or emails to all of us. People comforted and nurtured our family through this life-altering tragedy. We were very public about Magnolia's death–partly because I hated the idea that I would talk to someone who didn't know and I would have to tell them. The catastrophic change in our life was witnessed by so many and everyone responded with grace and sympathy and kindness.
We still feel the enormity of her death and the thousands of losses since. They continue to pile up, but now they are quiet and hidden and feel private. The way that the world moves on (as it has to) still feels awful sometimes. Last week, I spent 40 minutes in the basement, crying and staring at Magnolia's stroller, trying to decide whether I want to use it for Azalea. Whether I can even bring myself to try it or if I just need to get something new. Not knowing if the memories of Magnolia napping in that stroller every day for a year will feel comforting and nice, or painful and hard. I finally left the basement when it was time to wake Azalea and take her to pick Delphinium up from school. I washed my face, strapped the baby on and chatted with the other parents at pick-up as usual. These little losses are hard to explain or admit or share and it makes the grieving feel much lonelier at this point.
We have the rest of our lives to live without her. Quietly now, without the constant attention and support of other people. It feels endless and exhausting. Hundreds of holidays and family pictures without her. A couple dozen new school years to start without her. Decades of vacations and birthdays and celebrations without her.
Losing her again, each and every time.
By Kendra Sibley, Guest Blogger