21 Jul

Joyce's Story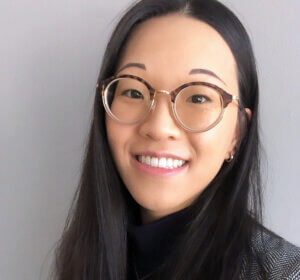 The first time I heard about SUDC was when I received a call from NYU to schedule an interview with Laura of the SUDC Registry and Research Collaborative (SUDCRRC). Prior to the call, I had never heard of the acronym, much less the medical phenomenon that it describes. At the time, I had just graduated from UC San Diego with my Bachelor's in Physiology and Neuroscience and was a couple of classes into my Master's degree studying Bioethics at Columbia University—in other words, I was still naïve when it came to medicine and its complexities.
Immediately after the call, I was eager to search up and read about SUDC, including the most up-to-date research on it. The first website I stumbled upon was the Foundation's website, where I learned about its efforts in increasing SUDC awareness and research efforts, as well as the incredulous fact that SUDC has historically been under-studied and under-funded in the medical community. The lack of national (and international) attention on the subject, evidenced by the dearth of clinical and epidemiological research outside of those performed by the SUDCRRC, was unnerving to learn about. However, after learning more about the incredible efforts of researchers, physicians, social workers, and the beloved families of the children lost to SUDC on raising awareness and advocating for more research, I was relieved to see a collective group of people working toward bridging the research gap—one of whom is none other than Laura Gould (Crandall) herself, the Research Scientist of the SUDCRRC.
When I first read about Laura's story and how she came to co-found the foundation and lead the SUDC research efforts at NYU, I was captivated. After meeting and speaking with her during my interview, I was inspired—her persistent advocacy for understanding and preventing an inexplicable tragedy that affected far too many parents worldwide was motivational. As a fresh graduate, I was motivated to contribute my skills to a cause that was much larger than the job itself, which was part of the reason I had wanted to pursue medicine, and the SUDCRRC seemed like the perfect place to start. I thought about the potential that this research had in offering some clarity to bereaved parents amidst their child's death, helping parents place necessary safeguards to prevent their child from succumbing to SUDC, and aiding healthcare professionals unravel the underlying physiology of this medical phenomenon. Right when I received my offer letter for the position of the Research Data Associate, I agreed and committed to the research in a heartbeat.
Over the next three years, I worked alongside Laura and our Principal Investigator, Dr. Orrin Devinsky, at NYU on gathering, organizing, analyzing, and publishing data that we collected on each registered case to complete the picture of SUDC. Through the work, I learned about the ins and outs of a carefully designed clinical research study that involved a multitude of skills that I would not have otherwise learned. From requesting medical records and postmortem studies to systematizing our database of thousands of data points, from transporting and managing biospecimens to requesting additional studies on specimens, from writing comprehensive case reports to publishing two papers on JAMA Open Network, the skills I obtained were so diverse that they were unparalleled to what I had acquired previously from school and former jobs.
In addition to technical skills, working at the SUDCRRC also taught me numerous soft skills that I found myself utilizing in medical school. The abilities to clearly communicate with and listen to team members and research participants ensured that I became an efficient Co-President in a couple of different student organizations and an amicable student doctor in a patient-care setting. Being adaptable and creative with problem-solving after encountering roadblocks in research allowed me to overcome obstacles I encountered in school without the stress. Most importantly, as a result of juggling numerous tasks and projects at a time at work, I honed my time management skills and strengthened my focus, the two skills that were absolutely critical to my successful completion of my first year of school. The experiences I had at the SUDCRRC sharpened the skills I needed to graduate medical school and become an upstanding physician in the future.
Looking back, I am grateful to have had the opportunity to work with the talented professionals and the loved ones of the children lost to SUDC, who all have selflessly contributed to the SUDCRRC. Although I have since left the research study, I never fail to inform friends, classmates, colleagues, and physicians about SUDC, so that they, too, are aware of such a phenomenon that occurs to hundreds of children worldwide. I hope that by spreading awareness, I can help get SUDC the attention it deserves from the medical community, and thus more targeted research efforts.
Over the next few months, I will be contributing to the Foundation's blog as a guest writer by addressing general questions and concerns that the public may have concerning the science or the medicolegal factors surrounding SUDC. I look forward to continue writing for you all and thank you for reading!
Written by:
Joyce H. Lee, MS
Medical College of Wisconsin, Class of 2024
Former Research Data Associate at the SUDCRRC (2017-2020)